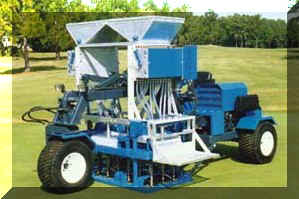 Add new life to old greens


Change soil profile with variety of soil amendments


Gently increase root depth


Fills entire hole up to 8" deep


Uses a 1" drill bit and fills .25 cu. yds. of material p/1,000 sq. ft.


Relieves compaction for better air exchange and percolation


Leaves greens immediately available for play
More about our Drill & Fill service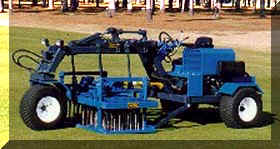 One Day Service


Gently penetrates hardest soils up to 10" deep


Drill hole sizes from 5/8" to 3/4"


Resume play immediately


Increase percolation, air exchange and root depth


Rapid heal rate


Less stressful on fragile roots
More about our Deep Drill service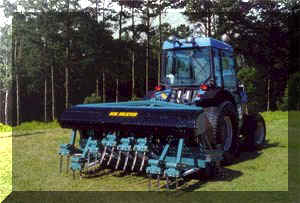 Relieves soil compaction


Increases root depth


Coring tines up to 12" deep, 1/2" to 1" hole size


Solid tines up to 14" deep, 1/4" to 1" hole size


Economical
More about our Soil Reliever


If you are looking for a soil amendment blend to use in conjunction with the Drill & Fill or for topdressing purposes, please be sure to ask one of our sales representatives about availability or call 256-234-0830 for more information.
President of Southeast Turf
Randy Emens, Jr., Owner 256-255-5231

Southeast Turf Maintenance
211 Skyline Road Madison, AL 35758
Phone: 256-255-5231 Email: seturfmaint@gmail.com